Carlos A. Archilla, MD, is an Outstanding Pediatric Anesthesiologist with Nemours Children's Hospital in Orlando, Florida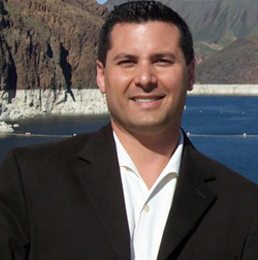 Carlos A. Archilla, MD, is a well-versed pediatric anesthesiologist who diagnoses and treats patients at Nemours Children's Hospital in Orlando, Florida. He acts as Chief of the Department of Anesthesiology. Furthermore, he has staff memberships at several local hospitals and maintains a private practice in Orlando, Florida. And, he is an Associate Professor at Florida State University and the University of Central Florida College of Medicine. As a pediatric anesthesiologist, he has dedicated training and unique experience in providing the safest care for infants and children undergoing anesthesia. Moreover, Dr. Archilla has an impressive professional journey that spans twenty years and has expanse knowledge and unrivaled expertise in pediatric anesthesiology. "My joy – as a physician, teacher and volunteer – is helping children grow up healthy to pursue their dreams. To support that, I have gone on many medical and educational missions in this country and around the world, as I believe children are the foundation for our future," states Dr. Archilla about his philosophy of care. "My interests are focused on children and their families. In my professional life, it means seeing my patients through a lens of safety as they have surgery. As a volunteer, it means supporting and participating in medical missions and as a teacher, teaching medical providers who will care for children after our mission trip ends. I've been on missions to Africa, Haiti, Latin America, rural Europe and the United States," adds Dr. Archilla. He is a frequent presenter and expert panelist at national and international meetings. For more information about Dr. Carlos A. Archilla, please visit https://findaprovider.nemours.org/details/6/carlos-archilla-anesthesiology-orlando?tab=3.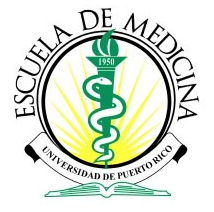 Carlos A. Archilla, MD, attended the Univ of Puerto Rico School of Medicine in San Juan, Puerto Rico, and received his medical degree in 1992. Then, he served his pediatric internship at Orlando Reg Healthcare System, now Orlando Health/ Arnold Palmer Hospital for Children in Orlando, FL (1992-1993). Furthermore, he conducted his anesthesiology residency, pediatric anesthesiology fellowship, and critical care fellowship at The Johns Hopkins Hospital/the Johns Hopkins School of Medicine in Baltimore, Maryland (1993-1999). In addition, Dr. Archilla received board certification in anesthesiology from the American Board of Anesthesiology. And, he remains at the forefront of his challenging specialty via memberships and affiliations with prestigious professional societies and associations. As a result, he is a member of the Society for Pediatric Anesthesia, the European Society for Pediatric Anesthesiology, the American Society of Anesthesiologists, and the American Heart Association. Throughout his many years of experience, he has upheld a steadfast commitment to the ethical and professional standards of his practice as evidenced by his sterling record. Hence, he ensures an impeccable degree of patient satisfaction in all facets of his work. For more information about Dr. Carlos A. Archilla, please visit www.findatopdoc.com/doctor/1234303-Carlos-Archilla-Anesthesiologist-%28Pediatric%29-Orlando-FL-32806.